About
Established in 1996, the Ontario HIV Treatment Network Cohort Study (OCS) is the largest community-governed HIV cohort in Ontario and is one of the largest cohort studies in North America. It represents a diverse group of Ontarians living with HIV including men and women of different ages, sexual orientations and ethnicities. For more than 20 years, the OCS has produced research evidence to support cutting-edge initiatives that have advanced HIV care and improved the quality of life of people living with HIV.
Eligibility criteria
From 1995 to present, over 8,000 people living with HIV have been enrolled. Right now, approximately 5,000 are active participants at 15 HIV clinics across the province. People are eligible to participate in the OHTN Cohort Study if they have laboratory evidence of HIV infection and are patients at a participating clinic. Children under the age of 16 years and adults incapable of providing informed consent are ineligible.
What kind of data does the OCS collect?
The OHTN Cohort Study collects:
Clinical data obtained through participants' clinic records,
Psychosocial and behavioural data collected through an interviewer-administered standardized questionnaire, and
Serological and viral load test data collected by the Public Health Ontario Laboratory. All of the data in the OHTN Cohort Study is anonymized and cannot be linked back to the participant.
Data anonymity
The Ontario HIV Treatment Network will only collect, use and disclose anonymized participant information for the purpose of scholarly research that contributes to an improved understanding of HIV, that contributes to improved treatment for people living with HIV, and/or that helps people living with HIV get better access to care. "Scholarly research" is defined as research that aims at establishing fact, principles, or generalizable knowledge that are of social value and intended to be publicly disseminated. Scholarly research must be consistent with established ethical standards and principles.
Can OHTN Cohort Study data be linked with external databases?
One of the goals of the OHTN Cohort Study is to maintain a rich and comprehensive dataset by establishing and supporting linkages with other data sources including multi-cohort collaborations. OCS data can be linked with external databases and studies. There is an annual linkage with the Institute for Clinical and Evaluative Sciences (IC/ES), which includes health services utilization, mortality and other provincial databases. The OHTN will only authorize a linkage through the review and approval of a Research Project Proposal.
What are the goals of the OHTN Cohort Study?
The goals of the OHTN Cohort Study are:
To maintain a rich and comprehensive dataset
To promote collaboration and synergy in developing and addressing research questions
To share knowledge gained through OCS research
Governance committee
The OHTN Cohort Study is a collaborative, community-driven study. Its administrative committees include scientists, clinicians and other health-care providers, policymakers and persons living with HIV. The Scientific Steering Committee and Priority Population Working Groups oversee the scientific direction of the OHTN Cohort Study. The OHTN Cohort Study Governance Committee, which is made up of stakeholders in the Ontario HIV community, evaluates each project proposal for its community relevance and ethics of the intended data use, and recommends policies relating to data security and confidentiality. The OHTN Cohort Study is funded by the provincial government as part of the core operations of the Ontario HIV Treatment Network.
Contact study coordinator [email protected] if interested in joining the OCS Governance Committee.
OCS Committee Co-Chairs:
Dane Record (PARN)
Jasmine Cotnam (Elevate)
Membership:
Rodney Rousseau (OHTN Board rep.)
Viviana Santibañez (OHTN Board rep.)
Adrian Betts (AIDS Committee of Durham Region)
Mary Ndung'u (Community)
Barry Adam (University of Windsor)
Jason Brophy (The Children's Hospital of Eastern Ontario)
Y.Y. Chen (University of Ottawa)
Ruth Cameron (The AIDS Committee of Cambridge, Kitchener, and Waterloo)
Aaron Bowerman (Community)
Cornel Grey (Western University)
Elisio Muchano (Elevate)
OCS Indigenous Data Governance Circle
In order to ensure that Indigenous data is treated with additional attention and review by Indigenous Peoples, the OCS Governance Committee has delegated the review of Indigenous proposals and data analysis to a committee of Indigenous leaders and community members. In addition to reviewing proposals for external researchers, this committee reviews the analysis of Indigenous data prior to public release.
Membership:
Megan Young (OAHAS)
Trevor Stratton (CAAN)
Randy Jackson (McMaster)
Jasmine Cotnam (Elevate)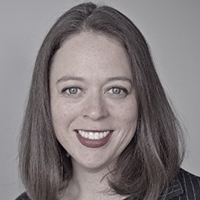 Abigail Kroch Ph.D. M.P.H
Principal Investigator
Abigail Kroch is the Director of Data and Applied Science Impact at the OHTN. In addition to her work with OCS, she supports HIV surveillance activities through the Ontario HIV Epidemiology and Surveillance Initiative (OHESI). She works to generate epi data describing the HIV epidemic in Ontario, then translate this data into KTE products directed at government, community, and clinical stakeholders. She is an assistant professor at the Dalla Lana School of Public Health at University of Toronto in the Division of Clinical Public Health and is an adjunct scientist at Public Health Ontario.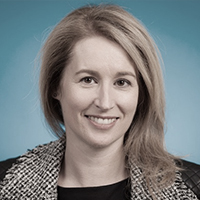 Ann Burchell Ph.D.
Co-investigator
Ann Burchell is an epidemiologist and Scientist with the Department of Family and Community Medicine and Li Ka Shing Knowledge Institute at St. Michael's Hospital, Toronto. She holds degrees in epidemiology from the University of Toronto (MSc) and McGill University (PhD) and has academic appointments as Assistant Professor, Dalla Lana School of Public Health, University of Toronto; Adjunct Professor, Division of Cancer Epidemiology, McGill University; and Adjunct Scientist, Institute for Clinical Evaluative Medicine, Toronto.
Hamilton Health Sciences Centre
Dr. Philippe El-Helou
Dr. El-Helou is an assistant professor in the Division on Infectious Diseases of the Department of Medicine at McMaster University and plays a role in both the undergraduate and residency programs. He is also a co-director of the Special Immunology Services Clinic at the McMaster University Medical Center and the head of the Service of Infectious Diseases at St. Joseph's Healthcare.
Elevate NWO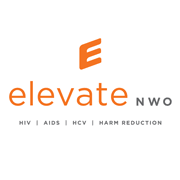 Holly Gauvin
Elevate NWO, formerly AIDS Thunder Bay, is a community-based organization that provides hepatitis C, HIV and harm reduction services to communities in northwestern Ontario and hosts one of the 15 hepatitis C teams funded by the Ontario Ministry of Health and Long-term Care.
Women's Health in Women's Hands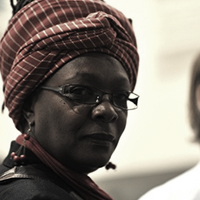 Wangari Tharao
Wangari Tharao is Director of Research and Programs at the Women's Health in Women's Hands Community Health Centre in Toronto. She served as co-chair of the African and Caribbean Council on HIV/AIDS in Ontario from 2004 to 2010. She is currently co-chair of the Governing Council of the African and Black Diaspora Global Network on HIV and AIDS, a network she co-founded during the International AIDS conference held in Toronto in 2006.
Ottawa General Hospital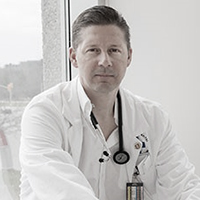 Dr. Curtis Cooper
Dr. Curtis Cooper trained at the University of Saskatchewan (MD 1994). He received certification in Internal Medicine in 1997 and in Infectious Diseases in 1999 while at the University of Manitoba. He completed an HIV Research Fellowship and Masters of Epidemiology in 2002 while at the University of Ottawa. He is currently an Associate Professor with the University of Ottawa, Infectious Diseases Consultant with the Ottawa Hospital Division of Infectious Diseases, Associate Clinical Researcher with the Ottawa Health Research Institute and Director of the Ottawa Hospital and Regional Viral Hepatitis Program.
Maple Leaf Medical Clinic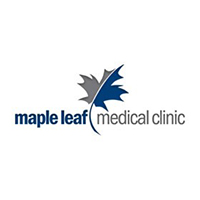 Drs. Mona Loutfy and David Knox
Dr. Mona Loutfy is an Infectious Diseases Specialist at Women's College Hospital and the Maple Leaf Medical Clinic where she specializes in care of women, youth and couples with HIV. She founded the Women and HIV Research Program at the Women's College Research Institute in 2006 to carry out research with and for women living with HIV to combat stigma and health inequity and optimize health care delivery and outcomes.
Dr. David C. Knox is an accredited HIV Specialist (TM) with the American Academy of HIV Medicine and his original research on HIV pre-exposure prophylaxis was published in the New England Journal of Medicine in February 2017. His academic interests are in HIV drug resistance and HIV prevention.
Sunnybrook Hospital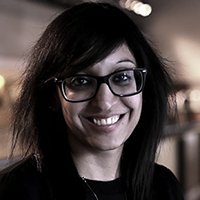 Dr. Nisha Andany
Dr. Andany earned a Bachelor's of Science Degree at the University of Waterloo before completing her Doctor of Medicine and specialty certifications in General Internal Medicine and Adult Infectious Diseases at the University of Toronto. She was a research student at both the Women's College Research Institute and the Mount Sinai Hospital, both in Toronto.
St. Michael's Hospital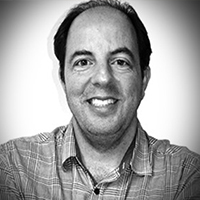 Dr. Gordon Arbess
Dr. Gordon Arbess is a Staff Physician in the Department of Family & Community Medicine at St. Michael's Hospital in Toronto. He specializes in HIV Primary Care and has an extensive clinical HIV practice. He is the Clinical Director of the HIV/AIDS program. He is the Director of the HIV Fellowship program. Dr. Arbess is on Faculty at the University of Toronto.
Toronto General Hospital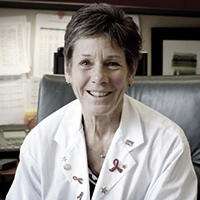 Dr. Sharon Walmsley
Dr. Sharon Walmsley is a professor of medicine in the Department of Medicine at the University of Toronto and a senior scientist at the Toronto General Research Institute. She is also the assistant director of the Immunodeficiency (HIV) Clinic at the Toronto General Hospital. In 2017 she was appointed as a member of the Order of Canada.
Sudbury Regional Hospital
Tammy Bourque
Ms. Bourque is the Clinical Lead RN at Health Sciences North/Horizon Santé-Nord. She has been leading data collection for the OCS and other cohort and clinical studies for a number of years.
St. Joseph's Health Care – London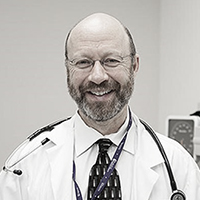 Dr. Michael Silverman
Dr. Silverman received his medical degree and Residency in Internal Medicine at the University of Toronto. He carried out his fellowship in Infectious Diseases at the University of Manitoba in Winnipeg, and an HIV post-doctoral fellowship (1991-2) at the University of California, San Francisco, USA. He established the Positive Care Clinic in Whitby, Ontario (the regional HIV/Hepatitis clinic) and the Durham Regional Tuberculosis Clinic in Ajax.
Windsor Regional Health Clinic
Dr. Corinna Quan
Dr. Corinna Quan is the Head of Infectious Disease, Windsor Regional Hospital.
Byward Family Health in Ottawa (University of Ottawa Health Services)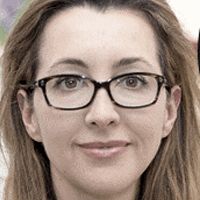 Elizabetha Lavoie and Dr. Maheen Saeed
Elizabeth Lavoie is a Nurse Practitioner registered with the College of Nurses of Ontario, and has over 15 years of experience working in primary health care. Currently, Elizabeth works for the University of Ottawa Health Services, with a focus on treating patients living with HIV. Elizabeth has worked in a wide variety of roles within the health care field, including: emergency room, smoking cessation, international development, SARS crisis management and much more.
Dr. Maheen Saeed is an Infectious Disease doctor working at Byward Family Health in Ottawa. In the early 2000s, she completed an Internal Medicine and Pediatric residency in Bridgeport, Connecticut. At the time, she was introduced to people with HIV and the emerging treatment options. Maheen subsequently completed an infectious disease fellowship at Albert Einstein Medical Center in Bronx, NY. After completion of her fellowship, she worked with disadvantaged inner-city populations in New York City. In 2011, she relocated to Ottawa, where she continues to treat people living with the HIV virus and focuses on its prevention.
OCS Study Team
Adanna Obioha
Kristen O'Brien
Lucia Light
Maxwell Groves
Mustafa Karacam
Nahid Qureshi
Namita Prabhu
Tsegaye Bekele
OCS Scientific Steering Committee
Sergio Rueda, Chair
Barry Adam
Anita Benoit
Ann Burchell, Co-Investigator
Curtis Cooper
Trevor Hart
Sean Hillier
Mona Loutfy
Kelly O'Brien
David Brennan
Lawrence Mbuagbaw
Lance McCready
Pierre Giguere